In The News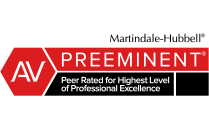 May 16, 2014, Columbia, Maryland:John Cord is moderating the 2014 Technology Seminar for MAJ, PowerPoint Bootcamp. This will be an in-depth explanation of how to use PowerPoint for opening, closing, direct and cross-examination, with a presentation on using the iPad at trial. Sign up at the MAJ website.

June, 2012: Ocean City, Maryland : John Cord has been selected to speak on Thursday, June 14, 2012 to the lawyers at the Maryland State Bar Association's (MSBA) annual Ocean City seminar. He will be presenting on Trial Technology alongside Judge Mickey Norman (Baltimore County Circuit Court) and James Gentry (Salsbury Clements). Click here to sign up.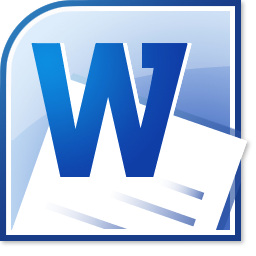 February 28, 2012, Baltimore, Maryland : John Cord presents a webinar on Microsoft Office for Attorneys: Tips for Using Excel & Word (with Bonus PowerPoint Tricks). The seminar was hosted by the American Association for Justice, and presented to attorneys across the nation. If you would like Mr. Cord's 32-page reference guide and samples, send him an e-mail at jcord@charmcitylawyer.com. In the subject line, type "Microsoft Technology Mailing List."

February 10, 2012, Baltimore, Maryland : John Cord Selected to Maryland Super Lawyers for the fourth year in a row. This is a wonderful recognition by peers, and John Cord looks forward to serving the legal needs of Marylanders into the future.

January 6, 2012, Baltimore, Maryland: Our Technology Postcards have arrived in the mail. If you want on, contact me at jcord@charmcitylawyer.com, (410) 252-0600, or use our internet contact form . CLICK HERE TO SEE THE FRONT AND BACK OF THE POSTCARD .

December 1, 2011, Baltimore, Maryland: John Cord Law, LLC has teamed up with the Maryland Food Bank to help with their holiday season food requirements. For every "Like" to the Charm City Lawyer Facebook page between now and December 31, John Cord Law will donate $1.00 to the Maryland Food Bank.

November, 2011: The American Association for Justice (AAJ) published a Trial Magazine article on John Cord, his wife Kelly and their experiences as foster care parents for Baltimore City. John and Kelly currently have a beautiful two-year old girl through the foster care system. Click here to learn about how to become a foster parent. Read Foster Care Article .

October 14, 2011, Washington, D.C.: John Cord presented "Emerging Technologies for Your Law Practice" to a a group of lawyers at the Trial Lawyers Association of Metropolitan Washington D.C. educational program Are You Managing Your Practice Or Is It Managing You?

September 30, 2011, Columbia, Maryland: John Cord presented "15 Technology Tips" to a group of lawyers at the Maryland Association for Justice's Annual Technology Seminar.