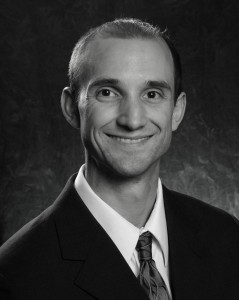 John J. Cord
John Cord has worked exclusively as a personal injury lawyer for his entire legal career. He is experienced in automobile and trucking accidents, medical malpractice, workers' compensation and products liability. He leads the litigation department at Posner & Cord, LLC, and handles the majority of circuit court cases.
John has had multiple leadership positions in the Maryland Association for Justice, which is Maryland's premier plaintiff-lawyers' association. A prolific author, Mr. Cord has published over twenty-five articles in the Trial Reporter, a publication distributed quarterly to over one thousand Maryland Plaintiff's attorneys. He has also written for the American Association for Justice's Trial publication, and regularly wrote for the Maryland Daily Record's Generation J.D. blog. He has frequently lectured for other lawyers, including the Maryland Association for Justice, the Trial Lawyers Association of Metropolitan Washington D.C., and the American Association for Justice.
John Cord lives in Baltimore City with his wife and three children. He is science fiction fanatic, a board game collector, and an avid birder.
Education
University of Baltimore School of Law, (Aug. 2002 to May 2003)
University of Colorado School of Law, (Aug. 2000 to May 2003)
University of Denver, (Aug. 1996 to Jun. 2000)
Phi Beta Kappa, Bachelor of Arts in English and Political Science
Bar Licenses Maryland (state and federal courts)
District of Columbia (state and federal courts)
Pennsylvania, (inactive)
Georgia, (inactive)
Minnesota, (inactive)
Fourth Circuit Court of Appeals

Professional Memberships
Maryland Association for Justice
Member Since: Member: 2003 to Present

Board of Governors (2007-2012)
Executive Committee (2008-2009)
Co-Chair, Sponsorship & Marketing Committee (2011-2012)
Chair, Education & Programs Committee (2008-2011)
Chair, Technology Committee (2007-2008)
Chair, New Lawyers' Section (2005-2007, 2011-2012)
Member, Leader's Forum (2006 to present)
American Association for Justice
Member Since: 2003 to present
Maryland Super Lawyers
Member Since: 2009 to present
Publications & Presentations