Blog and Webpage Writing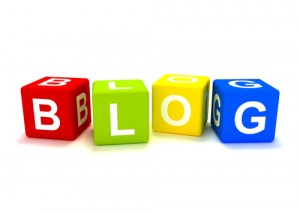 The practice of law gets in the way of blogging. Perhaps you started a blog a year ago, and it still has only a handful of posts. Maybe you see friends who regularly get cases from the internet, thanks to their regular blogging. Blogs should have a minimum of two posts per week to create effective internet traffic. Ideally, your blog should have four to five posts per week.
If you don't have time to write regular blogs let us help. We are experienced in creating quality Search-Engine-Optimized (SEO) content specific to your fields of practice. We will write blog posts incorporating the latest news and legal opinions. We will write about any subjects that are important to your practice and to your clients. These blogs posts are personable, informative, and have links to authoritative sources, including your website. We write it (with an eye toward your firm's personality), you approve it, and it goes on your on your website under your name.
One of the ways that Google and other search engines finds and ranks your website is to look for fresh and unique content. Your website should be a living document–constantly updating, changing and growing. It is only then that your website, and your firm, will get the Google respect that it deserves. We can do this by writing blogs and creating new webpages. For more information, contact us.
More Technology Services