Overview of the Maryland Workers' Compensation Process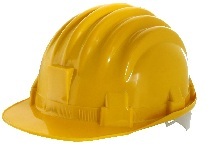 Healing with an on-the-job injury can be frustrating. Even minor injuries may require time away from work for medical treatment, and employers often want their employees to fill out forms documenting the injuries. Families may have to deal with lost wages, finding the right doctor, and navigating the confusing process set out by the employer's insurance company. If you have questions, contact our workers' compensation attorneys at (410) 252-0600, or send a free online request for more information.
Do I Have a Maryland Workers' Compensation Claim?
The goal of the workers' compensation system is to get employees back to work. For this reason, there is a low threshold to prove that an injured worker is entitled to benefits. Workers' compensation benefits are provided in a no-fault system. It does not matter if the employer was at fault for the injury. It does not matter if the injured worker was at fault for his or her own injury. The only questions in a workers' compensation case are:
Did the employee have an accidental personal injury or occupational disease (that is, was the injury unexpected or unintended)? Did the accidental injury arise out of and in the course of employment? (the employee must show that the injury was caused because of the work conditions and happened while performing work or incidental activities) Did the injury cause damages (lost wages, medical care, etc…)
The majority of injuries that happen while at work or during work hours are covered by Maryland workers' compensation.
What Benefits can I get in a Workers' Compensation Claim?
Injured workers may be entitled to the following benefits:
Medical care, including surgery, doctor's visits, physical therapy and medication
A portion of lost wages
Help to train for or find another job if the employee cannot perform his or her prior work (vocational rehabilitation)
An accident that causes an employee's death is also compensable
Money to compensate for permanent injuries
How do I File a Workers' Compensation Claim?
Many people think that simply reporting an injury to their employer is the same thing as filing a workers' compensation claim. Some insurance companies might even provide benefits to the employee who has not filed a formal claim. However, if the employee does not file a formal claim with the Workers' Compensation Commission with two years after the accident, the employee may be denied benefits. Filing an employee's claim form can be done online or on a special blue form provided by the Maryland Workers' Compensation Commission.
What Should I do after a Work Injury?
Immediately after a work injury, or as soon as possible, the injured employee should notify his or her employer. This can be done verbally, but ask the employer to confirm that he received notification of the injury.
The deadline to file a workers' compensation claim in Maryland is usually two years after the date of the accident. If a formal claim (blue form) is not filed within that time, the worker may not be entitled to any benefits.
Can I File a Lawsuit Against My Employer?
In most cases, the workers' compensation process is the only avenue of recovery for an injured Maryland worker. Therefore, an injured employee cannot file a lawsuit against the employer. The primary exception is where the employer intentionally harms the harms the employee. Other exceptions include false arrest or defamation. In those cases, the employee may sue the employer in a civil court.
The benefits of a workers' compensation claim is that many benefits are available almost immediately after the injury. Lawsuits often take years to complete, during which time an employee may have to survive without lost wages or employer-provided medical care.
Should I Hire an Attorney for My Worker's Compensation Claim?
Paying your lawyer is simple—the lawyer's fee comes out of the workers' compensation awards. If you lose, you do not pay the lawyer anything. If you win, the amount that a lawyer gets for a fee is set by state law—usually 10% of any lost wage payments if the lawyer had to fight for it, and 20% of any permanent award.
Can I Choose My Own Doctor?
Many times, the employer's insurance company will recommend a doctor or will tell an injured employee where to go. The employee has an absolute right to select his or her own medical treatment, including doctors, surgeons, chiropractors and physical therapists.
There are good reasons to choose your own doctor. The doctors paid by the insurance company may be well-meaning, but their job is usually to get the employee back to work as quickly as possible. They are less concerned with the employee reaching a full recovery, and they may rush treatment (whether consciously or sub-consciously) to keep the employer and the insurance company happy.
Will I Have to Go to a Hearing?
Many cases are resolved without the need for a hearing. A hearing is like a trial, except that a workers' compensation case may have many hearings on different issues. Hearings may be used to decide whether a case qualifies as a workers' compensation case; whether lost wages are payable, whether medical treatment was reasonable, or whether a worker has any permanent injury.
Your attorney and the insurance company's adjuster may be able to settle your claim without a hearing. A stipulation is an agreement about an open award for benefits, and a final compromise and agreement closes all or part of a case entirely.
There are a number possible locations for hearings. Your hearing will usually take place at the site closest to where you resided at the time of the accident.
Contact Us
If you have been injured while on the job, contact our workers' compensation lawyers at (410) 252-0600, or online for a free meeting. We can take over dealing with the insurance adjuster, and get you the benefits you are entitled to.
More Workers' Compensation Resources